What is Salvation?
We believe that life is found in a committed relationship with Jesus Christ (John 10:10). This is because we were created to love and serve God!
The problem is that our sin has separated us from God and the life that is found in him. Romans 3:23 says, "All have sinned and fallen short of the glory of God." This means that all of us are sinners."
The penalty for sin is death (spiritual, physical, and emotional). The Bible says in Romans 6:23, "The wages of sin is death, but the gift of God is eternal life through Jesus Christ our Lord."
God loves us so much that he graciously sent Jesus to take the penalty we deserved and to provide a bridge for us to be reconciled with God who gives us life. Romans 5:8 says, "God shows his love for us in that while we were still sinners, Christ died for us." John 3:16 says, "For God loved the world so much, that he gave his only Son, that whoever believes in him should not perish but have eternal life."
To believe in Jesus means that you trust that Jesus' death on the cross is the all-sufficient covering for your sins and you trust him to be the leader of your life.
When we put our trust in Jesus, we are saved from the penalty of sin; we are no longer condemned. Romans 8:1, "There is therefore now no condemnation for those who are in Christ Jesus." We are promised the life God purposed for us. 1 John 2:25 says, "And this is the promise that he made to us—eternal life." When we put our trust in the Lord, we are made new. 2 Corinthians 5:17 says, "Therefore, if anyone is in Christ he is a new creation. The old has passed away; behold, the new has come."
As you put your trust in Jesus, know that the Angels in heaven are rejoicing before God. Luke 15:10, "Just so, I tell you, there is joy before the angels of God over one sinner who repents." We are rejoicing with the angels and want to support you in your decision to follow the Lord. We would love to talk to you about your decision, pray with you, and discuss next steps. Just fill-out the form below and we will be in contact with you.
Vision
The vision of Baptist Grove Church is to reach, grow and empower committed followers of Jesus Christ, who live life to the fullest through growing in relationship with God, strengthening relationships with others, and bringing life to our world through service.
We do this by knowing God through His Word, loving God with our lives, strengthening our family, uniting in fellowship, loving with our hearts and serving with our hands.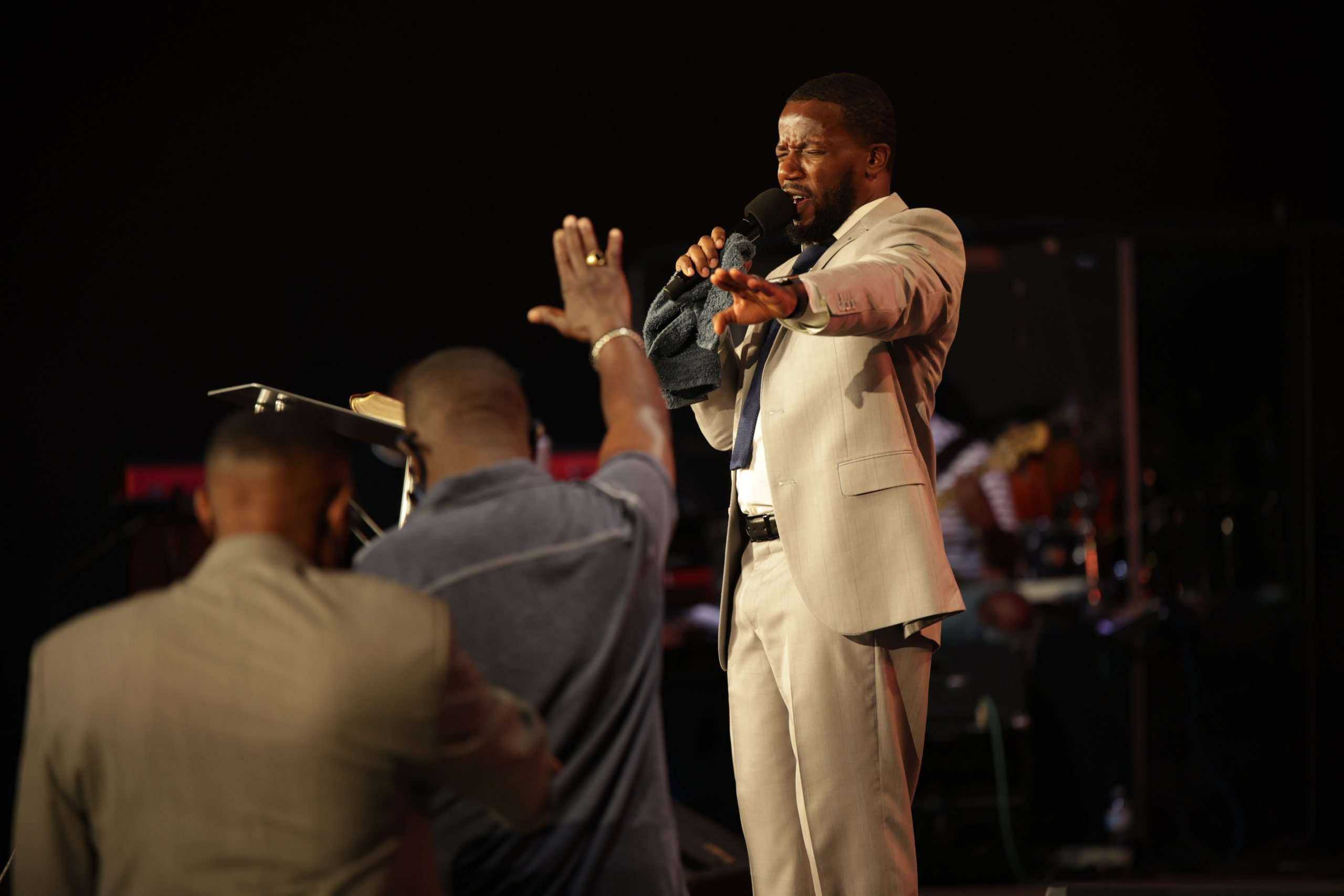 Rev. Dr. Bankole Akinbinu
Senior Pastor
Pastor Akinbinu is committed to spreading the Gospel because he believes that God's Word is able to transform and empower all who believe. He stands on the promise of Philippians 1:6: "He that hath begun a good work in you is faithful to perform it until the day of Jesus Christ."